We're gonna miss this bus!
From October 2016 until September 2017, 14 tons of Demon Deacon spirit hit the road to bring a not-so-little piece of Wake Forest to Deacons across the nation. This epic road trip brought Deacs and their families together for fun, games and few surprises – from coast to coast.
Streakin' Deacon Blog Feed
Runnin' in the Desert

That's desert with one "s." There's nothing decadent about the landscape we are moving through – no Mag trees to shade us, no grass …

Read more

Hope in the Trees

"This park is going to be so pretty one day," Jane Cage ('78) says with a steady gaze.  We are strolling by a row …

Read more

They Left Me…

The Streakin' Deacon just left for Cincinnati yesterday and I must admit, I am having a bit of separation anxiety. I know she is …

Read more
What's a Loyal DEAC?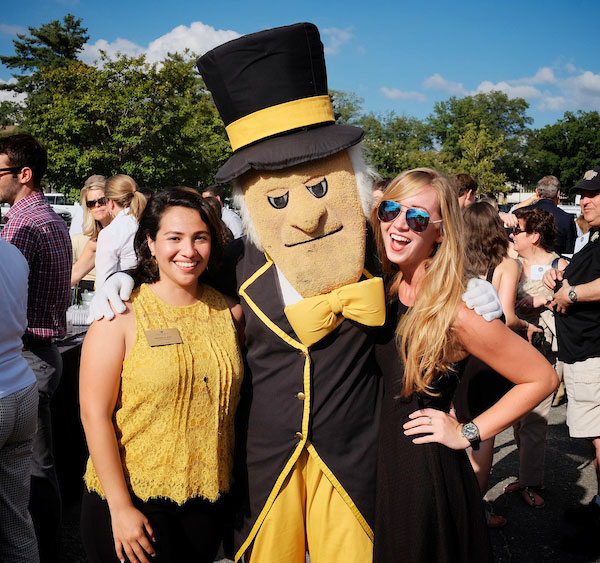 It's only the newest way to show your love of all things Wake Forest by completing four simple steps that will cement your status as the most loyal of the loyal. The process takes a few minutes, the glory lasts a lifetime.