Main Content
"This park is going to be so pretty one day," Jane Cage ('78) says with a steady gaze.  We are strolling by a row of saplings in Mercy Park – the unofficial ground zero for the EF5 tornado that ...
Hello from South Florida!  Honestly, I always say that the best part of my job is getting to visit with you all on the road.  This week I escaped Winston for the sandy beaches and smiling faces ...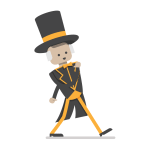 Load More
About our blog
Want to know what our blog is about? You're so close, just scroll down and click on an entry. We'll put you in the passenger seat as we write about our travels, fun stories, and everything Streakin' Deacon. It's still not the real thing so we hope you try and make it to one our stops by following us on twitter @streakindeac and instagram @streakindeac. Trust us, you will want to see the Streakin' Deacon in person!